Shopping Guide for Churches
MusiciansBuy is an avid supporter of praise and worship associations. To address the needs of our praise and worship communities, we have an internal Church and Worship Division dedicated to serving the needs of our customers.
Benefits of the MusiciansBuy Church Division
Customer Focused!
Knowledgeable & Courteous Product Specialist dedicated to serving you
Professional Shipping Specialists communicating with you every step of the way
Huge Inventory and Selection
An Employee owned company
FREE Personalized Technical Support
MusiciansBuy / LCFI Leasing Program
As businesses and churches prepare to grow in a new millenium, many are searching for proven new ways to address their equipment financing challenges. The old ways won't meet today's and tomorrow's needs. The choice for many businesses is clear: equipment leasing. Choosing to lease is a smart way to acquire equipment. LFCI understands music and pro audio gear, and will provide the expertise to provide lease arrangements that will suit your needs.
The Benefits of Leasing
100% financing for gear, installation, training, software, service contract
Creative Payment options such as - $99 per month for the first six months
Write off 100% of your purchase up to $100,000 (consult your tax professional)
Add or upgrade equipment to your lease at any time
Establish up to $150,000 lease credit with one simple application
Keep your personal credit clear with a business lease
Flexible special payment options to meet your budget
Top 5 Sound System Bundles
Popular Church Shopping Categories
Dedicated Support Team - 877-778-7845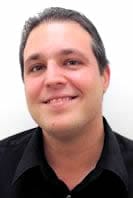 Stevie B.
561-863-6000
Rich C.
561-863-6001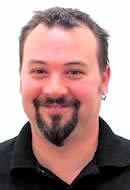 Zach Q.
561-863-6002
Praise and Worship Discounts
The team at MusiciansBuy are here to support all your needs including your budget. To address this, we have special discounts from top suppliers such as Yamaha, Roland, Korg, Audio Technica, Alesis and many more! Due to our hard work, committment to our customers and budget needs, we pass this savings on to you. Call us today and ask how your church can save!
Call us at 877-778-7845!