Yamaha YC61 61-Key Stage Keyboard & Organ - Warm, Authentic and Compact!
Model #YC61
Free Shipping Over $99 Lower 48 States*
One Day Delivery to PA and FL!
No Tax Outside CA, FL and PA!
30-Day Guarantee!
Shipping Note: Due to size and/or weight specifications, there is an additional shipping fee of that will be added during checkout.
Shipping Note: Due to limited availability of this product, there is an additional shipping fee of that will be added during checkout.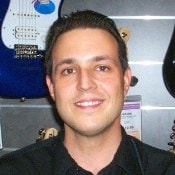 Description

Designed for gigging keyboardists, the YC61 features a newly designed Virtual Circuitry Modeling (VCM) Organ engine with physical drawbars, extensive real time control and authentic Acoustic/Electric Piano and FM synth sound.

How do you reproduce the warm, authentic sound of an organ in a compact stage keyboard? You build an organ engine the Yamaha way, from the ground up. Our proprietary Virtual Circuitry Modeling (VCM) recreates the circuits of vintage analog EQs, compressors and phasers right down to the transistors and resistors to capture the subtleties other digital simulations can't. Whether you're playing grand piano, upright piano, electric piano or more, YC61 gives you authentic keyboard sounds for any genre of music.

VCM ORGAN
Yamaha puts your favorite classic organ sounds in one powerful, compact stage keyboard. YC61 models three organ vintages - just out of the box, well-traveled and character-rich vintage. Need more? Go under the hood to adjust key click, leakage, rotary speaker speed and more to get the one-of-a-kind organ tone you've been searching for.

VCM ROTARY SPEAKER
YC61 brings you the authentic sounds of classic rotary speakers with no maintenance required. Choose from two faithfully modeled rotary speaker profiles – clean and full or dirty and aggressive – and adjust top or bottom rotor speed for total control.

VCM EFFECTS
VCM re-creates the sound and behavior of vintage effects and high-end studio signal processors by modeling the circuits down to the original analog component level.

FM ORGAN
In 1983, Yamaha introduced the iconic sounds of FM (Frequency Modulation) synthesis to the world with the launch of the DX7. Now YC61 brings FM synthesis to the organ for a new generation of players. Simply switch to FM Organ and your drawbars control 8 FM Operators that send a pure sound with massive low end. Add rotary speaker or amp sim effects for character and vibe. Intuitive controls make it easy to discover new sounds. Or recreate classic transistor organ tones from warm to reedy to buzzy by choosing one of three popular FM Organ modes.

At Yamaha, we put everything we've learned over the last 100 years into everything you touch. With a totally redesigned waterfall keyboard and the perfect action, the YC61 feels the way an authentic organ was meant to feel. It's no wonder more players reach for Yamaha keyboards than any other.

The all new Waterfall keyboard on the YC61 is the result of painstaking traditional organ keyboards research refined with feedback from top keyboard artists. The result is an authentic keyboard action designed to accommodate organ technique and expressive acoustic and electric pianos, synth leads, brass sections and more.

YC61 isn't just designed to be played. It's made to be bumped, jostled, scratched, crammed in a van, stuffed in an overhead bin and adored by players and fans, gig after gig. In short, it's built to last, like the company that stands behind it.