Zildjian ZBT 18"" China Cymbal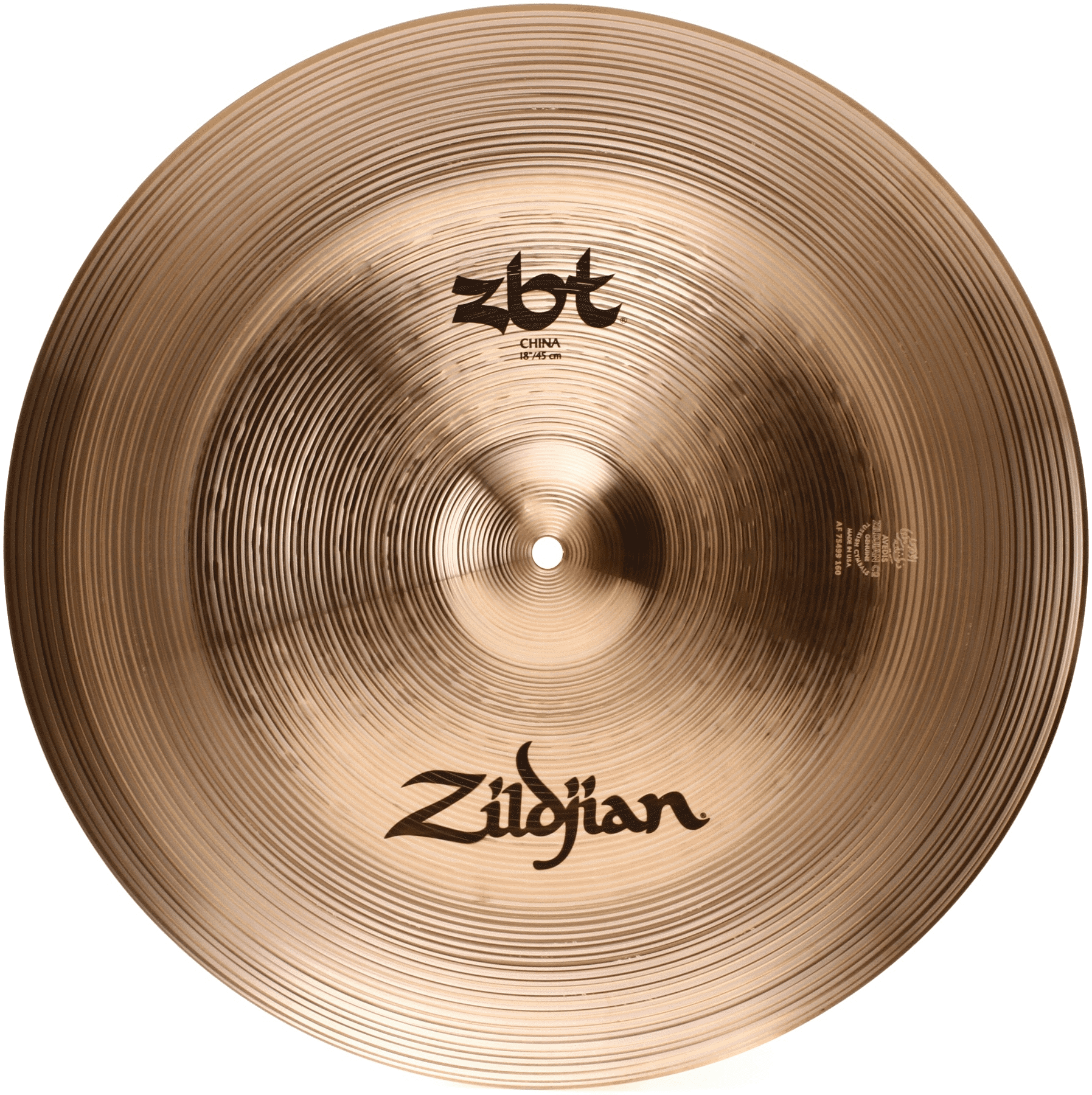 Model #ZBT18CH
Free Shipping Over $99*
No Tax Outside CA, FL and PA!
30-Day Guarantee!
Note: due to the size of this item it does not qualify for free shipping.
Description
Fast, bright, ""trashy"" China ideal for special accents and musical exclamation points. Bold and colorful with an explosive attack, fast decay and plenty of volume to cut through the music.
Technical specifications
Category: ZBT
SKU: ZBT18CH
Type: Special Effects
Size: 18 in. / 45.72 cm.
Weight: Thin
Finish: Brilliant Finish
Bell Size: Small
Profile: Medium-High
Pitch: Mid
Sound: Bright/Mid
Volume: Loud
Balance: Cut
Sustain: Short
Skill level: Advanced, Beginner, Intermediate, Professional
Genre(s): Alternative, Country, Fusion, Hard Rock, Hip Hop, Jazz, Latin, Metal, Other, Percussion, Pop, Punk, Rock, World