Telex SR-50 Single Channel Receiver by Bosch
Model #SR-50
Free Shipping Over $99 Lower 48 States*
One Day Delivery to PA and FL!
No Tax Outside CA, FL and PA!
30-Day Guarantee!
Shipping Note: Due to size and/or weight specifications, there is an additional shipping fee of that will be added during checkout.
Shipping Note: Due to limited availability of this product, there is an additional shipping fee of that will be added during checkout.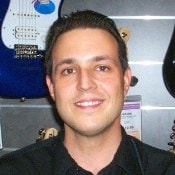 Description
Telex SoundmateTM personal listening systems help overcome background noise and poor building acoustics that can make listening difficult for the hearing impaired listener. The Telex Soundmate systems are also a great option for religious, educational, and governmet facilities in need of a language translation solution.
The SR-50 single channel receiver provides clear reception and the simplicity of a fixed channel. This economical receiver operates on one of 17 fixed narrow-band frequencies in the 72-76 MHz band. Ergonomic raised volume control knob make level adjustments easily accessible by feel. Recessed headphone jack provides extra protection for earphone connections. Two AA batteries give up to 30 hours continuous battery life.
SR-50 Receiver
Power Requirements (2) AA batteries, 30 hours Alkaline, 10 hours NICAD
Audio Frequency Response Sensitivity 0.5 V typical, 1.0 V maximum,12 dB SINAD
Signal-To-Noise @ 1 mV Input >60 dB
Distortion <2% T.H.D.
Audio Output @ 10% distortion into 8 Ohms: 2.0V / 15mW 3.0V / 80mV
into 32 Ohms: 2.0V / 10mW 3.0V / 50mW
Controls Volume/On/Off Switch
Dimensions H 4 (101 mm) x W 2-3/4 (70 mm) x D 1 (25 mm)
Visual Indicators Backlit On/Tuning indicator
External Jack 3.5mm Audio Output/Charger
FCC ID B5DE401


Customer Reviews
Click here to write your own review.
Sound Quality:
10
Features:
10
Ease of Use:
10
Value:
10
Reliability:
10
Overall:
10
The Telex SR50 is a good value. Our older members are now able to hear and participate actively in the worship services.
Sound Quality:
10
Features:
10
Ease of Use:
10
Value:
10
Reliability:
10
Overall:
10
The Telex SR50 receiver was just what we needed to expand our listening services during our worship services.

- Sound Man (5/23/2014)
Sound Quality:
10
Features:
10
Ease of Use:
10
Value:
10
Reliability:
10
Overall:
10
I bought this for our hard of hearing people in our church. The others that I bought last year are working just fine. Thank you for such fast service in sending it out to me.

- Don (1/2/2017)
Sound Quality:
10
Features:
10
Ease of Use:
10
Value:
10
Reliability:
10
Overall:
10
Works great with the system we already have in place. needed extras.

- matt (9/12/2018)
Sound Quality:
10
Features:
10
Ease of Use:
10
Value:
10
Reliability:
10
Overall:
10
Awesome for church use, very easy to set up and very easy to maintain. Everything was incredibly smooth with this product and everyone in the church is incredibly satisfied with this product.

- Jose (6/10/2019)
Sound Quality:
10
Features:
10
Ease of Use:
10
Value:
10
Reliability:
10
Overall:
10
This product was an amazing extension to our existing system, could not ask for more. Outstanding build and outstanding customer service from the people at MusiciansBuy

- Ron (6/10/2019)
Sound Quality:
10
Features:
10
Ease of Use:
10
Value:
10
Reliability:
10
Overall:
10
Selection process on website was fantastic. Will be back to purchase more as needs arise

- Arnold Remtema (3/9/2020)