Taylor 724CE Acoustic Electric Guitar - Hawaiian Koa
The 724ce is a treat for any player who loves the organic look and sound of Koa!
Model #724ce
Free Shipping Over $99 Lower 48 States*
One Day Delivery to PA and FL!
No Tax Outside CA, FL and PA!
30-Day Guarantee!
Shipping Note: Due to size and/or weight specifications, there is an additional shipping fee of that will be added during checkout.
Shipping Note: Due to limited availability of this product, there is an additional shipping fee of that will be added during checkout.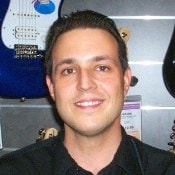 Description
Timeless Koa appeal – reimagined with a vibrant new voice!
Redesigned with back, sides and top of solid Hawaiian Koa, the new Taylor 724ce preserves the sweetness and midrange sparkle of our Koa Series guitars and adds a punchier, bolder attack—making it a versatile guitar that brings a lively voice to any musical application.
How the Koa Series Was Born
•Back in 2015, Taylor formed a Hawaii-based partnership with tonewood supplier Pacific Rim Tonewoods to supply and grow Hawaiian Koa for the future. (The company is called Siglo Tonewoods.)
•Part of our commitment is to contribute to current forest restoration efforts in Hawaii on a project basis through contracts with Hawaiian landowners.
•As specified in these stewardship agreements, Siglo is permitted to cut a select number of designated Koa trees, and in exchange, we invest dollar for dollar in a host of forest improvement projects.
•These arrangements have enabled us to cut into more Koa logs ourselves and discover far more varieties of Koa wood, featuring a rich palette of colors with beautiful striping. (We hadn't previously been exposed to this type of Koa in dealing with suppliers.) We gave this wood its own classification as Select-grade.
•Taylor master builder Andy Powers was excited by the new opportunities this wood presented .It inspired him to design what became the Koa700 Series. He wanted to honor the unique characteristics of this wood by offering players another compelling Koa playing experience. Unique Design Features
FEATURES
Warm tactile feel. Ultra-thin open-pore finish looks and feels like unfinished wood, compared with the refined polish of the gloss-finish Koa Series
New voice. Thin finish and new internal voicing capture the signature midrange sweetness of Koa but with a livelier attack and more direct response
Very reflective of the individual player's touch
Tasteful, organic appointments. New Fountain inlays in mother-of-pearl, rosewood binding, Paua rosette accented with rosewood & maple, rosewood/maple top edge trim, stained maple pickguard, plus polished bronze tuners.
SPECIFICATIONS