Sennheiser XSW-D XLR Base Set Portable Wireless System
Plug it in, power it up, and you're immediately up and running, streamlining your setup so you can concentrate on delivering your performance with confidence. [microphone sold separately]
Model #508491
Free Shipping Over $99 Lower 48 States*
One Day Delivery to PA and FL!
No Tax Outside CA, FL and PA!
30-Day Guarantee!
Shipping Note: Due to size and/or weight specifications, there is an additional shipping fee of that will be added during checkout.
Shipping Note: Due to limited availability of this product, there is an additional shipping fee of that will be added during checkout.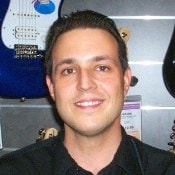 Description
The Sennheiser XSW-D XLR BASE SET is an easy entry point into the world of wireless microphone audio for singers, vocalists, and presenters looking for a stage-ready system that's both cost effective and simple to use. It puts world-renowned Sennheiser wireless sound quality in a miniaturized, plug-and-go, 1-button digital system that anyone can operate. Plug it in, power it up, and you're immediately up and running, streamlining your setup so you can concentrate on delivering your performance with confidence.
The XSW-D XLR BASE SET comes with a plug-on transmitter ready to be used with a handheld dynamic microphone of your choice. The XLR-equipped, plug-in receiver connects to a wide variety of professional audio gear, including mixing boards and portable PA systems, allowing you to capture crisp-sounding vocals on stage, or in rehearsals, houses of worship, and event spaces.
The exceptionally lightweight and compact plug-on transmitter lets you connect any dynamic microphone equipped with an XLR connector. The transmitter is designed to only transmit signal from a mic (not from a mixer or recorder) and it does not provide phantom power.
Plug the compact receiver directly into the XLR input of your audio mixer or PA, and you're ready to turn the system on. The receiver cannot be phantom powered by a mixer. It needs to be charged ahead of time or used while being charged via USB.
The 1-button, 1-LED concept with single-button interface and status indicator effortlessly handles power and linking tasks for you.
The receiver and transmitter are pre-paired at the factory so when you turn on the system, it works—without the need for any additional button pressing.
Step Up to Sennheiser Sound Quality
Sennheiser wireless mic systems are an industry standard, prized by professionals for their clarity and reliability. The XSW-D system allows first-time and budget-conscious users to get their hands on genuine Sennheiser sound quality without breaking the bank.
Nothing ruins a take like hearing the weather report coming through your mic. Unlike traditional analog wireless systems, the XSW-D digital system operates in the 2.4 GHz ISM band, away from interruptions and dropouts caused by TV and radio channel interference.
Thanks to Sennheiser's channel allocation and interference management technology, the system selects the best operating frequency and automatically switches to a clean channel to provide reliable transmission at a distance up to 250' line of sight.
The functionality of this XSW-D XLR BASE SET can easily be expanded by adding XSW-D Series transmitters, as your needs evolve.
With this set, adding the XSW-D 3.5mm bodypack transmitter allows you to connect either a Sennheiser-compatible lavalier or headset mic of your choice for hands-free presentations.
Because the XSW-D system operates in the license-free 2.4 GHz band, you don't have to worry about local licensing laws, frequency coordination, and other technical hassles.
Simply let the system pick a channel for you, and you're ready to go—whether you're working at home or anywhere in the world.
Eco-friendly USB-rechargeable lithium-ion batteries—1-hour charging to reach 50% of battery time
5-hour total battery life gives you plenty of performance time
Conveniently recharge batteries via USB while in operation or during breaks throughout the day
Up to five systems can be operated simultaneously in the same environment
Low 3.9 ms latency with aptX Live codec specifically designed to maximize digital wireless microphone performance
Mute from either transmitter or receiver
Multi-pairing lets you quickly switch between multiple transmitters linked to one receiver (note that only one transmitter can broadcast to one receiver at a time)