Roland Jupiter-X Synthesizer
Model #JUPITER-X
Free Shipping Over $99 Lower 48 States*
One Day Delivery to PA and FL!
No Tax Outside CA, FL and PA!
30-Day Guarantee!
Shipping Note: Due to size and/or weight specifications, there is an additional shipping fee of that will be added during checkout.
Shipping Note: Due to limited availability of this product, there is an additional shipping fee of that will be added during checkout.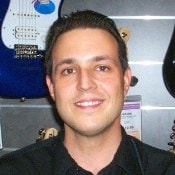 Description

The 61-key JUPITER-X is the peak of Roland sound quality and design. Its all-metal build uses premium materials throughout, and the all-new aftertouch-enabled keyboard is the best we've ever made. A familiar layout and large array of controls let you dig in and easily shape your sounds, whether you're composing in the studio or performing on stage.

JUPITER-X is equipped with our latest sound engine, capable of morphing into legendary synths from our long history of genre-defining sounds. It's so flexible that it can reproduce our highly sought-after analog classics like the JUPITER-8, JUNO-106, and SH-101, as well as digital machines like the vintage XV-5080 and modern RD pianos. You also get the many Roland drum machines that are the foundation of electronic and dance music like the TR-808, TR-909, CR-78, and more. It's like a studio full of vintage gear, with modern capabilities and a deep synth engine so you can explore unmapped sonic territory.

Need something wonderful, fast? JUPITER-X's I-Arpeggio is a next generation arpeggiator that uses artificial intelligence to not just accompany you, but to inspire you. I-Arpeggio takes your input—notes, rhythms, phrases—and creates complementary drum parts, basslines, chords, and arpeggiated lines. It works on each of JUPITER-X's five parts simultaneously, and generated patterns can be customized and even exported to your DAW. These aren't canned backing tracks—they're intelligently generated beats and phrases that energize live performance and pulverize writer's block.

In addition to its informative display, JUPITER-X has a huge array of large, comfortable knobs, sliders, and buttons. They feel sturdy and precise for incredibly smooth sweeps and subtle changes. And with the dedicated effects section and quick switching between synth layers, you can immediately take control of any aspect of a sound. This kind of natural, hands-on control gives you the feeling of reaching in and touching the sound, shaping it to find just the right settings for the moment.

JUPITER-X can layer up to five parts, four for synths and one for drums. Its engine can power multiple authentic Roland classics like the JX-8P or JUPITER-8 with enough polyphony to create thick layers and complex backing parts. Create the perfect bass and lead split with an SH-101 and JUNO-106, layer a rich RD piano with lush JX-8P strings, or make a monster stack of JUPITER-8s.

Whether it's a personal studio, professional studio, or a touring rig, JUPITER-X is right at home. The tough metal and premium components mean it stands up to the rigors of live performance and always feels solid and precise. The high-quality balanced connections, numerous performance controllers, and multiple pedal inputs make JUPITER-X ready for any situation.

JUPITER-X is part of an expandable platform, so it can be updated with fresh new content as it becomes available. It can also directly share sounds and other contents with the highly-mobile JUPITER-Xm.