Remo Sound Shape® Mini Shape Pack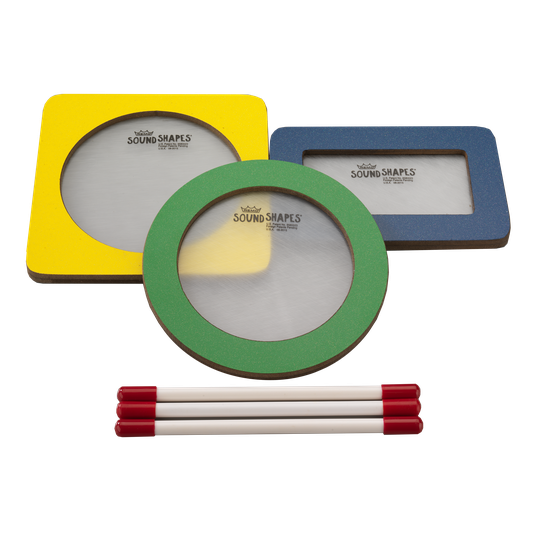 Model #SS-3000-03-
Free Shipping Over $99*
No Tax Outside CA, FL and PA!
30-Day Guarantee!
Note: due to the size of this item it does not qualify for free shipping.
Description
The Sound Shape® Mini Shape Pack features high-pitched tones and are a new addition to the Sound Shape®s family product line. Constructed with Acousticon® shells, the Sound Shape® Mini Shape Packs feature 3 Mini Shapes available in assorted colors of red, yellow, orange, green and blue. Ideal for Recreational and group drumming activities. Easily stored, portable and stackable. Pack consists of 3 Mini Shapes (circle, square and rectangle). Size: 7".