Remo Comfort Sound Technology Drum Package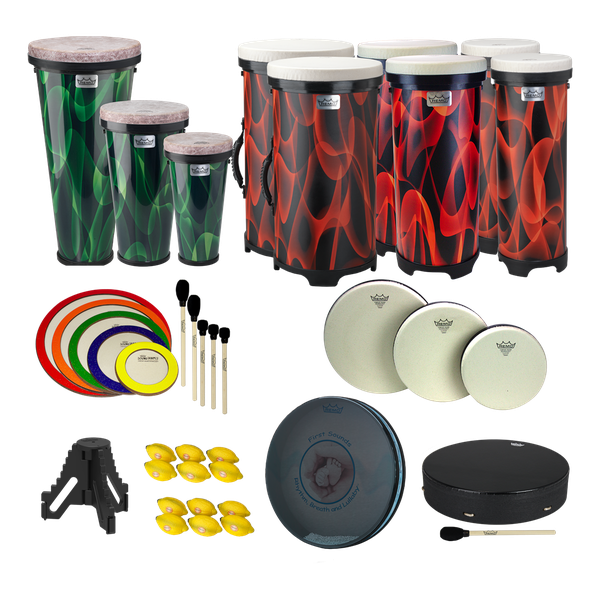 Model #DP-0300-00-
Free Shipping Over $99*
No Tax Outside CA, FL and PA!
30-Day Guarantee!
Note: due to the size of this item it does not qualify for free shipping.
Description
The Comfort Sound Technology® Drum Kit features a collection of instruments utilizing our groundbreaking Comfort Sound Technology® that eliminates high-frequency overtones. Comfort Sound Technology® Drum Kit features a variety of instruments including: Versa® Drums, Sound Shapes®, Buffalo Drum and Ocean Disk. Designed for maximum portability for a individual or group experience for up to 20 people. These drums nest inside each other to save you space. Each instrument in the kit can be cleaned easily without damage to the sound or finish. Comfort Sound Technology® provides beautiful tone, limited volume, and controlled frequency range. This kit can accommodate a variety of playing positions, and can be played with hands or mallets.