Remo Aroma Drum Stress Management System
Model #DP-ADSM-00
Free Shipping Over $99 Lower 48 States*
One Day Delivery to PA and FL!
No Tax Outside CA, FL and PA!
30-Day Guarantee!
Shipping Note: Due to size and/or weight specifications, there is an additional shipping fee of that will be added during checkout.
Shipping Note: Due to limited availability of this product, there is an additional shipping fee of that will be added during checkout.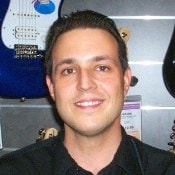 Description
AROMA DRUM® DRUM SYSTEM
#DP-ADSM-00
The Remo Aroma Drum® is the first stress management system integrating the life-enhancing benefits of healing music, aromatherapy and therapeutic drumming. A uniquely interactive system, the Remo Aroma Drum® is designed to help maximize your body's own natural ability to relax and offers an opportunity to enhance your personal wellness during short breaks. Please Note: Some people may have sensitivities to scented products (i.e. fabric softeners, perfumes, and essential oils), therefore, when in public, please use this product thoughtfully. The Aroma Drum® can be played with or without the activation of the aroma feature. Aroma Drum® Disclaimer: The statements made about this product have not been evaluated by the FDA (U.S. Food & Drug Administration). Our products are not intended to diagnose, cure or prevent any disease. The information provided is not a substitute for a face-to-face consultation with a health care provider and should not be construed as individual medical advice. If you are pregnant or are being treated for any medical or psychological condition, consult with your physician or therapist before using this product. This kit includes 1 Aroma Drum® with mallet, 5 Interchangeable Aroma Discs with Storage Bags, a Music 4 Life™ Stress Break Sample Music Download, and 4 Essential Oils with Guide (100% Pure, Natural and Undiluted).

Technology
Acousticon®, Skyndeep®