Presonus CDL 12 2-Way Active Hybrid Loudspeaker
Full-Range, 20 Degree, Constant Directivity Sound Reinforcement Loudspeaker
Model #CDL12
Free Shipping Over $99 Lower 48 States*
One Day Delivery to PA and FL!
No Tax Outside CA, FL and PA!
30-Day Guarantee!
Shipping Note: Due to size and/or weight specifications, there is an additional shipping fee of that will be added during checkout.
Shipping Note: Due to limited availability of this product, there is an additional shipping fee of that will be added during checkout.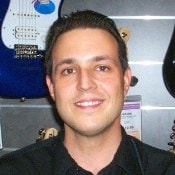 Description

The PreSonus® CDL12 is the result of years of research and development, combining the best attributes of point source and line array technology into a unique patent-pending design. Based on the Constant-Directivity Two-Way Loudspeaker System design presented at the 143rd AES Convention in New York by Hugh Sarvis and Don Keele, the CDL12 radiates a highly focused pattern with consistent SPL throughout the frequency response range, both on- and off-axis. The result is clear, articulate speech intelligibility and natural music reproduction.

Each CDL12 consists of eight 2-inch drivers aligned in a segmented circular-arc high-frequency array centered in front of a 12-inch woofer. The output of the low-frequency driver travels from the same acoustic axis as the high-frequency array so that the pattern always radiates from the center of the CDL12.

This is true whether the CDL12 is used individually on a tripod speaker stand or as part of an acoustically coupled vertical array with up to six enclosures. Because of this, the CDL12 avoids the near-field anomalies that can interfere with the sound quality of a traditional line array. This makes the CDL12 ideally suited for a broader range of venue sizes, creating a far-field response almost immediately as the sound is projected from the center of the enclosure.

Traditional line array loudspeakers typically place a high-frequency horn on one side of the enclosure and a woofer on the other. To obtain a symmetrical image with those loudspeakers, you'd have to flip one over—something they aren't designed to do in the first place—and you'd still have phase issues. With the CDL12, the eight 2-inch high-frequency drivers arc over a single 12-inch woofer, comparable to the coaxial driver configuration found on top studio monitors.

The result is better sonic coherence across the entire venue, with no anomalies to compensate for via time-consuming room correction. Regardless of how many CDL12s you stack, you're working with a shared acoustic axis—and non-turbulent sound propagating throughout the room.