Novation Launchpad Mini MKIII
Model #LaunchpadminiMKIII
Free Shipping Over $99 Lower 48 States*
One Day Delivery to PA and FL!
No Tax Outside CA, FL and PA!
30-Day Guarantee!
Shipping Note: Due to size and/or weight specifications, there is an additional shipping fee of that will be added during checkout.
Shipping Note: Due to limited availability of this product, there is an additional shipping fee of that will be added during checkout.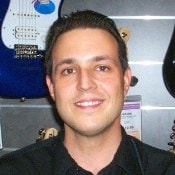 Description

This is where it all began. The Launchpad was the birth of the grid system that fueled an evolution in electronic music. It's time you joined in.

Grab a Launchpad. Now you can launch your clips from a grid of pads that match your session. Add a Launch Control XL and take hands-on control of your filters, effects and instruments too.

Want more grid? Just add another Launchpad - or perhaps a Launchpad Pro, which you can play like an instrument or use to control your other MIDI hardware. Not got much desk space? Try a Launchpad Mini instead.

All our Launch products can be chained together. They all integrate seamlessly with Ableton Live without any setup, and all come with Ableton Live Lite. They're all bus-powered via USB and class compliant, so you can just plug them in and start playing.

Made to launch
Launchpad Mini is our most compact and portable 64 RGB pad MIDI grid controller. It gives you everything you need to start performing in Ableton Live - and it'll fit in your bag. Start making and performing tracks with Ableton Live wherever you are, using the huge array of sounds in the box to get you started.

Launch your music making
Bright pads make it easier than ever to see your Ableton Live session and launch your sounds. It looks great too; full RGB colours perfectly match your clips and scenes. Seamless Ableton Live integration means Launchpad Mini brings your session to your fingertips, so you can spend more time launching and less time clicking a mouse.

Nothing holding you back
You can start making music today with Launchpad Mini. With its hands-on controls, tonnes of sounds in the box and our step-by-step interactive platform to get you set up, we've gone further than ever to make it easy to get started. Launchpad Mini is the grid controller for any Live performer.

Welcome aboard
Once you've plugged in your Launchpad Mini, you'll be brought to Novation's online Easy Start tool. Download all the software you want with step-by-step video guides to get you set up with Ableton Live and making music in minutes.

Take it everywhere
Good things really do come in small packages. Launchpad Mini is our most compact, portable and lightweight grid controller, so you never have to leave it at home. Take it anywhere you go, so you can launch your sounds whenever inspiration hits.

Intuitive Ableton Live integration
Launchpad Mini gives you immediate and tactile access to Live's performance controls in a way you just can't get with a mouse. Step back from your computer and see your session and all your sounds on the 8x8 grid. Then, control your performance straight from Launchpad Mini with Stop, Solo and Mute controls.

Sound Collective
When you register your Launchpad Mini, you'll automatically gain access to Sound Collective. Get new free plug-ins every few months from some of the biggest names in the business, along with offers, discounts and more.

Splice Sounds
Get two months free access to Splice Sounds with Launchpad Mini, offering millions of high-quality, royalty-free one-shots, loops, and presets, with new releases daily. Take 100 credits per month for sounds, foley, presets, and MIDI files and join millions of artists using Splice to make all kinds of music, Grammy-winning albums, and cinematic scores.