iConnectivity mioXM, USB to MIDI Interface for Mac or PC
More connectivity than you can shake a stick at!
Model #MIOXM
Free Shipping Over $99 Lower 48 States*
One Day Delivery to PA and FL!
No Tax Outside CA, FL and PA!
30-Day Guarantee!
Shipping Note: Due to size and/or weight specifications, there is an additional shipping fee of that will be added during checkout.
Shipping Note: Due to limited availability of this product, there is an additional shipping fee of that will be added during checkout.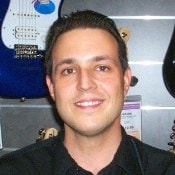 Description
With mioXM™ it's never been easier to get all of your MIDI gear talking to each other. Harness the power of our advanced computer and network connectivity and experience why mioXM redefines what a MIDI interface can and should do.

Connect all your MIDI devices (USB-MIDI, DIN-MIDI, RTP/Network-MIDI) and let this rugged, versatile interface put you in control of your MIDI devices and workflow.

On stage or in the studio, RTP/Network-MIDI capability means you are no longer constrained by cable length or limited USB ports. Stack multiple interfaces and computers on a network for ultimate scalability and flexibility.

With mioXM, you're able to streamline and expand your MIDI setup, and do it faster, better, and in creative and exciting new ways.
Powerful network MIDI capabilities:
Network connectivity means MIDI wherever you need it. Regular USB connectivity limits you to keeping your interface within 15ft of your computer. Network / Ethernet connectivity gives you up to 330ft / 100m connection between you and your interface.
Drop an interface in every room of your studio, or place an interface virtually anywhere in a venue.
RTP/Network-MIDI is not bound by some of the same restrictions as USB-MIDI.
Easy renaming of network ports - have them show up the way you want them to in your DAW.
Access to more than12 ports per interface.
Our unique network technology is as easy to use as USB! Enjoy your new-found MIDI power without extra headaches.
Use your 12 network MIDI ports anyway you want. Connect each of the 12 RTP-MIDI sessions to any combination of physical or virtual I/O ports. Almost any combination is possible.
Features
4 in x 4 out 5-pin DIN-MIDI ports
4x USB-MIDI Host ports support multiple USB-MIDI CLASS COMPLIANT devices
Ethernet RTP-MIDI Network port - 12 virtual network ports can easily be assigned to onboard DIN and USB ports as well as any other connected computing devices. These make all MIDI devices accessible to Mac, PC, and mobile computing devices via a single cable.
Connect multiple computers via expandable virtual network ports
USB Computer port supporting Mac & Windows connectivity
Plug and Play - no drivers required thanks to class compliant connectivity
Capacitive touch control panel
Up to four user-definable presets can be stored and recalled from mioXM's control panel
iConnectivity's Auracle 2.0™ configuration software (downloadable for Mac & Windows) makes it simple to create and save filtering/routing/merging presets
Connect iOS devices via CCK to mioXM's USB device port, Wi-Fi (using 3rd party Wi-Fi ethernet hub), or wired ethernet connections