Clearsonic S5-2 Sober Baffle Dark Grey
Model #S2466x2
Free Shipping Over $99 Lower 48 States*
One Day Delivery to PA and FL!
No Tax Outside CA, FL and PA!
30-Day Guarantee!
Shipping Note: Due to size and/or weight specifications, there is an additional shipping fee of that will be added during checkout.
Shipping Note: Due to limited availability of this product, there is an additional shipping fee of that will be added during checkout.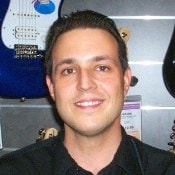 Description
The S2466x2 is Clearsonic's largest free-standing model and is most often used as a light-weight isolation gobo.

This 66-inch high model features a cloth hinge that allows the two 24-inch wide baffles to free-stand in a 'V' configuration or fold in half when not in use. A built-in strap handle allows for easy transport. S2466x2 are included with many of our large format isolation packages, but can also be used as gobos around vocalists, horn players, etc.

Adjacent S2466x2 baffles can be attached together using built-in Velcro flaps. Height Extenders are available to increase the baffle height to 78 inches.
Features
EFFICIENT NOISE REDUCTION: SORBER baffles don't just redirect sound - they absorb it! SORBER's NRC ratings are greater than 90 %.
PORTABLE: SORBER baffles are very light! The S5-2 only weighs 19 pounds. Each S5-2 SORBER folds in half and includes a handle allowing one person to easily carry multiple units.
FREESTANDING or TACK ABLE: Set up S5-2 SORBER in freestand mode and avoid messing up your walls by gluing, nailing, screwing, etc. Reconfigure your room setup quickly and easily. Also, SORBER case fabric is "Velcro receptive". If desired, SORBER can be held against a surface using standard Velcro hook. S2 SORBER squares attach to ClearSonic Panels this way.
DURABLE: Made from a super tough carpet "trunk" cloth that can take the abuse of the road!
AESTHETICALLY NEUTRAL: Both the light and dark gray cloth look great from either side!
FIRE RESISTANT: All SORBER products have a Class A fire rating. To be considered 'Class A', a product must have a Flame Spread of less than 25 and a Smoke Developed Index rating of less than 450. SORBER products have a Flame Spread index of 0 and a Smoke Developed index of 65.
NOTE: Please put your color choice of dark or light gray in the notes section