Casio CT-S1000V Portable Keyboard - With Vocal Synthesis, AC Adapter, Wireless Bluetooth Adapter & Music Rest
Aimed at intermediate and accomplished players, this easy-to-use all-around keyboard packs in 800 AiX high-quality sounds and an advanced feature set into a sleek and highly portable package for composing, arranging, and performing!
Model #CT-S1000V
Free Shipping Over $99 Lower 48 States*
One Day Delivery to PA and FL!
No Tax Outside CA, FL and PA!
30-Day Guarantee!
Shipping Note: Due to size and/or weight specifications, there is an additional shipping fee of that will be added during checkout.
Shipping Note: Due to limited availability of this product, there is an additional shipping fee of that will be added during checkout.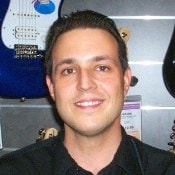 Description
Type or speak lyrics on your phone or tablet and then play them musically using the Casio CT-S1000V's keys!

Aimed at intermediate and accomplished players, this easy-to-use all-around keyboard packs in 800 AiX high-quality sounds and an advanced feature set into a sleek and highly portable package for composing, arranging, and performing. Featuring 61 full-size, touch-sensitive keys, three assignable knobs, and a pitch-bend wheel for controlling modulation, effects, and filters, it makes for a highly creative playing experience when practicing at home, songwriting, rehearsing, or performing onstage. With 243 full-accompaniment rhythms that include drum machines, acoustic drums, world instruments, bass lines, and more, you always have a band ready to jam. There is also an audio sampler that enables you to create your own custom sounds and drum kits. The CT-S1000V is powered via the included AC adapter or with 6 AA batteries (available separately).


Just type or speak your lyrics into the free Lyric Creator app for Android and iOS, then transfer them to the CT-S1000V to play them right away. You can create choir, talkbox, vocoder effects, and more, with a built-in variety of Vocalist models.
Adjust parameters like age, portamento, vibrato, and more as you play.
Note mode allows you to play a single word or syllable on each keypress. You can play lyrics polyphonically, which means the CT-S1000V can create anything from a solo melodic line to lush, chordal harmonies.
Phrase mode plays the complete lyric based on your desired timing as you hold down keys. By using legato playing, you can change the notes as the phrase plays.
One of the CT-S1000V's most attractive qualities is its compact size—lightweight (at 10 lb) and portable makes carrying it to the studio or stage a breeze. It's an advantage you can appreciate at home too, especially if you like to set up and play whenever and wherever the mood takes you. There's even a strap pin—so no keyboard stand, table, or desk is required.
The CT-S1000V is powered by Casio's advanced AiX Sound Source. Developed specifically for instruments focused on sound, it is capable of generating a wide range of high-quality and highly expressive tones.
The keyboard contains 800 sounds for you to explore and enjoy, including stellar examples of pianos, electric pianos, organs, strings, synths, and so much more. A set of Advanced Tones lets you add complex layers that react to your playing. There is also a collection of Casio Classic Tones from the VL, VZ, and CZ Series.
The CT-S1000V's 243 full-accompaniment rhythms make it a perfect jamming partner. Simply play a few notes, and it creates an entire backing band that reacts effortlessly to the way you play.
The variety of rhythms spans the globe as well as the history of recorded music, so no matter what kind of mood you're in, your CT-S1000V is ready to back you up with vibrant acoustic drums, vintage drum machines, global percussion instruments, rock-solid basslines, horn ensembles, rhythm guitars, and much more.
The CT-S1000V features a range of onboard effects, from compressor and phaser to distortion and wah, to further sculpt your sound. Choose from 100 types of DSP effects for each of the four available effect chains, and assign effect parameters to the physical knobs to dynamically control the sound in real time.
When it comes to system-wide effects, the CT-S1000V offers reverb, chorus, and delay. And because two independent effect chains can be applied to two separate tones, you can switch back and forth seamlessly. Even when layering two sounds or splitting the keyboard, you can still apply separate effect chains to each tone.
When using the auto-accompaniment feature, you can apply different effects to the lead (melody) part and the accompaniment part.
Don't be limited by the built-in tones: the CT-S1000V can also sample sounds from the 3.5mm aux input or your smart device as either pitched tones or drum sounds.
When used as a pitched tone (Sampling Melody Tone), the sample can be used to play melodies and other musical lines. When used in a drum set (Sampling Drum Tone), the samples can be used to replace individual drum sounds.
Maximum sample time is about 10 seconds for the Melody Tone and about three seconds for each Drum Tone.
Switch on the CT-S1000V, and you're ready to start playing. The built-in speakers are designed around Casio's advanced Horizontal Bass-Reflex System, which delivers a powerful low-end sound in spite of the keyboard's compact dimensions.
Switch on the surround sound function and experience the power and vibration of the music, while the Volume Sync Equalizer automatically adjusts the tone in relation to the volume, for a full sound even at low volumes.
The console panel, comprising an LCD screen and a minimum number of buttons, dials, and knobs, makes real-time control of sounds quick and intuitive.
Save your own sounds, rhythms, and effect settings as presets for immediate recall, and assign frequently used functions to the five soft buttons under the LCD screen.
The CT-S1000V plays nicely with other gear, too, offering a range of connection options. The two 1/4" L/R line-out jacks let you easily connect a PA system, keyboard amp, or other equipment for live performances, recording sessions, or other setting—and, the built-in speakers can be muted if required.
The 3.5mm aux input allows you to connect your portable music player, Android/iOS device, mixer, or computer and uses the instrument's speakers to play back the audio and jam along your favorite songs.
The USB port connects your CT-S1000V to any Mac/Windows computer or iOS/Android device, with no drivers or installation needed.
Connect other MIDI-compatible equipment and use the CT-S1000V as a MIDI-controlled sound source or as a MIDI controller.
Use the free Casio Music Space app for iOS/Android to learn MIDI songs, play audio files with pitch and tempo adjustments, view PDF scores, and more.
The included WU-BT10 Bluetooth adapter adds wireless MIDI and audio capabilities, so you can stream songs from your mobile device through the keyboard's speaker system, or explore a whole world of Bluetooth-compatible MIDI devices and software.
The Casio Music Space app for iOS and Android (connected via Bluetooth or a USB cable) offers deep control of all the CT-S1000V's functions.
Touch sensitivity: Control the intensity of notes for richly expressive playing.
Split: Divide the keyboard into left and right sections each with a different tone.
Layer: Combine two separate tones together for broader performance possibilities.
Pitch-bend wheel: Smoothly bend the pitch of notes up or down.
Arpeggiator: Automatically generate chord arpeggios and other musical phrases.
6-track MIDI recorder: Record and playback your performances.
Metronome: Useful for both practice and playing.
Registration: Save up to 64 presets (16 banks of 4 presets) containing various settings including sound, rhythm, and more.
Phones jack: Tuck yourself away from the world as you play.
MIDI controller: Use the keyboard as a full-featured MIDI controller for other MIDI equipment.
MIDI clock sync: Send/receive MIDI clock data to sync tempo with other MIDI equipment.