Boss VE-20 Vocal Performer
Model #VE-20
Free Shipping Over $99 Lower 48 States*
One Day Delivery to PA and FL!
No Tax Outside CA, FL and PA!
30-Day Guarantee!
Shipping Note: Due to size and/or weight specifications, there is an additional shipping fee of that will be added during checkout.
Shipping Note: Due to limited availability of this product, there is an additional shipping fee of that will be added during checkout.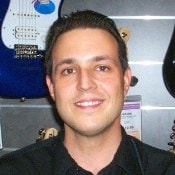 Description
The Essential Stompbox for Vocalists
Features
Who says stompboxes are just for guitarists? The new, easy-to-useVE-20 has been designed from the ground up for singers, featuring someof the finest vocal-effects technology on the market. With the click ofa footswitch, you can instantly add lush vocal layers and harmonies toyour singing, add realtime pitch-correction, and you can show yourcreative side with special effects such as Distortion, Radio, andStrobe. You can even create loops and layers in real time with theonboard Phrase Looper. Perform anywhere with the VE-20 since it runs onAC or battery power.
Specialized effects for vocalists, including Harmony, Double-Track, Dynamics, Reverb, Delay, and more
Create the total of 3-part harmonies and layers
Realtime pitch-correction tools
Special FX, including Distortion, Radio and Strobe
Phrase Looper with 38 seconds (mono) of recording time
Phantom power for condenser microphones
Runs on six AA-batteries or AC adaptor (PSA)
Easy operation, road-tough BOSS construction
Simple Quality
BOSS VE-20 takes your voice to a whole new level! VE-20 is packed withessential, high quality effects for vocalists such as Reverb, Delay,Dynamics, Chorus, and more. These effects has been difficult forvocalists to have control of, but now the VE-20 offers incredible easyuser interface to totally control your vocal sound. Simply dial up yourfavorite setting and sing no programming required. VE-20 is apractical vocal effects processor even for first timers. Of course, ifyou want to roll your sleeves up and create, the VE-20 has a variety ofediting tools onboard.
Harmony Factory
Add lush harmonies to your lead vocals instantly as you sing. Selectthe harmony interval of your choice, or create multi-part stacks, suchas upper third and lower fifth, and save them for instant recall. Youcan also thicken your vocals with Double Track. Best of all, the VE-20is incredibly easy to use. Theres no need for programming, and youdont need to input notes from a keyboard as you do with a Vocoder simply sing and let the VE-20 do the rest!
Phrase Loop
Sing, record, loop, and overdub with the onboard Phrase Looper,inherited from BOSSs popular RE-20XL Loop Station. You get 38 secondsof mono record time to loop and layer phrases, and you can do it all inreal time onstage. From doo-wop to human-beatbox, this tool will wowaudiences!
Special FX
In addition to its harmony and pitch-correction tools, the VE-20 offersa colorful and expressive collection of special effects, includingElectric (made famous by artists such as Cher and Black-Eyed Peas),Robot, Strobe (rotary), Distortion, Chorus, and Reverb.
Road-Tough Design
With the same solid-metal construction as other BOSS stompboxes, theVE-20 is built to last. Its footprint is identical to BOSS Twin-Seriespedals, ensuring that it will fit perfectly into existing multi-pedalBOSS pedalboards and travel cases.
Nominal Input Level

INPUT: -20 dBu (Mic Sens = 40)

Input Impedance

INPUT: 4 k ohms

Nominal Output Level

OUTPUT: -20 dBu, PHONES/LINE: -4 dBu

Output Impedance

OUTPUT: 600 ohms, PHONES/LINE: 66 ohms

Memory

Sound: 30 (Preset) + 50 (User)

Phrase Loop

Mono 38 sec.

Display

16 characters, 2 lines (backlit LCD)

Connectors

INPUTjack: XLR type/1/4 inch TRS phone type, OUTPUT jacks (L/MONO, R): XLRtype, PHONES/LINE jack: Stereo 1/4 inch phone type, DC IN jack

Power Supply

DC 9 V: Dry battery LR6/R6 (AA) type x 6, AC Adaptor (PSA series)

Current Draw

180 mA (9 V max.)
Expected battery life under continuous use: 2 hours (Carbon), 8 hours (Alkaline)
* These figures will vary depending on the actual conditions of use.

Accessories

Owners Manual, Leaflet (USING THE UNIT SAFELY, IMPORTANT NOTES, and Information), Dry battery LR6 (AA) type (alkaline) x 6

Option

AC Adaptor (PSA series)

Size and Weight ( (including batteries) )

Width

173 mm6-13/16 inches

Depth

158 mm6-1/4 inches

Height

57 mm2-1/4 inches

Weight

1.1 kg2 lbs. 7 oz.