Black Lion Audio Bluey FET Limiting Compressor
Built to last and hand assembled and tested in the USA!
Model #BLUEY
Free Shipping Over $99 Lower 48 States*
One Day Delivery to PA and FL!
No Tax Outside CA, FL and PA!
30-Day Guarantee!
Shipping Note: Due to size and/or weight specifications, there is an additional shipping fee of that will be added during checkout.
Shipping Note: Due to limited availability of this product, there is an additional shipping fee of that will be added during checkout.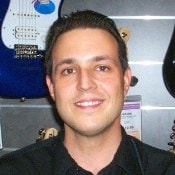 Description
FEATURES
Fully discrete, Class A circuitry
Through-hole components
Polyester capacitors
Vintage-inspired 1-sided PCB layout
Cinemag remake of original UTC transformer
Wet/Dry mix feature
Stereo-linkable
Linear power supply
Precise meter calibration
---
DESCRIPTION
The "Bluey" is a modified "Blue Stripe" compressor based off of the "golden" unit owned by Chris Lord-Alge. When certain components became unavailable, techs were forced to change the circuit, creating a one of a kind compressor that has been heard on countless hits. Any audio engineer worth their weight in gear will tell you about the special moments that occur on records by chance. We're talking about the magic you can't plan. It must occur organically, being comprised of sheer randomness or even flat out mistakes. For instance, the spontaneous banter from a vocalist in between takes that adds character to a track, or a radical new audio effect discovered through a simple routing mistake.
The same good fortune sometimes shines upon a piece in the vintage gear world. Through decades of maintenance and repair, some units, like wine, get better with time. The scarcity of original parts leads technicians to diverge from the original design, creating an improved, one-of-a-kind, modified unit.
Armed with an impeccable ear, decades of experience, and an abundance of coveted gear, legendary mix engineer, Chris Lord-Alge, was able to recognize one of his four 1176 Blue Stripe units as firmly sitting in this distinctive category. The particular unit, dubbed "Bluey," has a special "mojo" to it that shines on vocal tracks like no other.
Chris desired more channels of this golden unit, and reached out to the guys who know modifications best – the team at Black Lion Audio! Intrigued by Chris' praise of the unit, head design engineer, Jesus Ortiz, boarded a plane from Chicago to LA to discover what gave this Blue Stripe its edge. He found a series of mods done to the unit over the years to keep it working that miraculously cumulated in a uniquely beast-like 1176! BLA analyzed the unit with pain-staking detail, and has, in conjunction with Chris Lorde-Alge, recreated the monster, now known as the new Black Lion Audio "Bluey!"
---
SPECIFICATIONS
FET Limiter

Single channel

Attack, Release, Mix, Input, Output*

4:1, 8:1, 12:1, 20:1

1 x XLR

1 x XLR

1 x RCA (stereo link)

2U

Standard IEC AC cable

Bluey
*A note on the Attack control:The Attack control on the Bluey works a little differently than you may have encountered on other '76-style compressors. Turning the Attack knob to the left (counter-clockwise) will yield faster attack times; slower times result when turning to the right (clockwise). We've found this control scheme to be more intuitive; akin to a volume knob decreasing level to the left and increasing to the right.
Attack: Continuously variable 20uS to 800uS
Release: Continuously variable 1200mS to 50mS