Alvarez AGA99CEARSHB Grand Auditorium Acoustic-Electric (Shadowburst)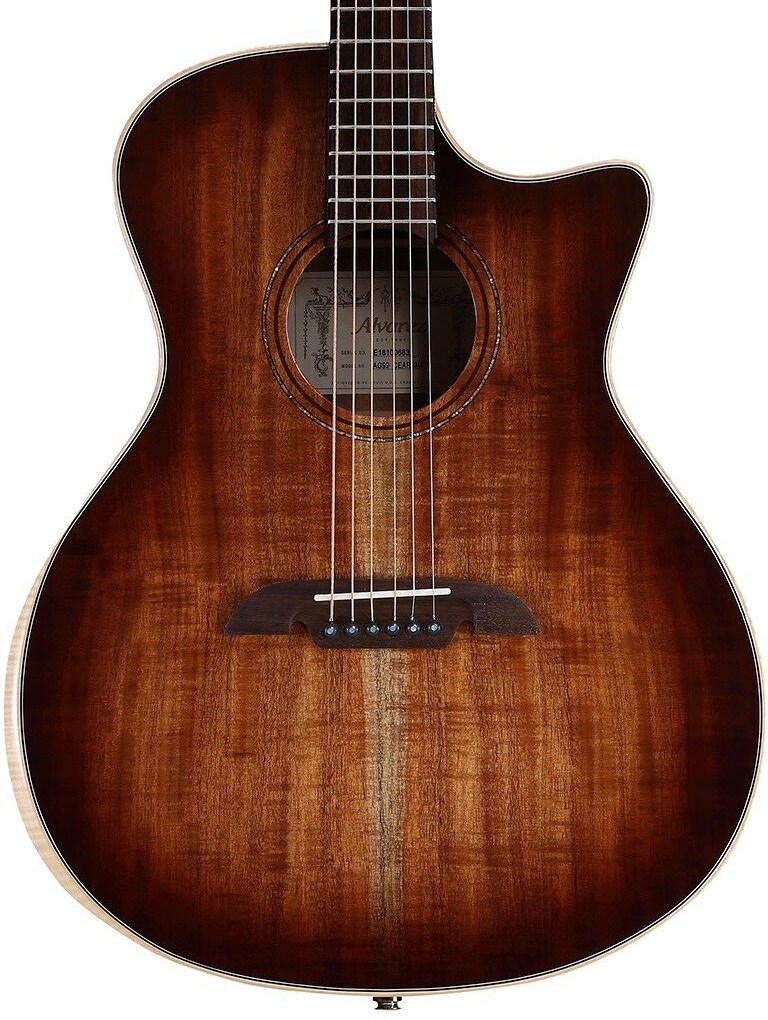 Model #AGA99CEARSHB
Free Shipping Over $99*
No Tax Outside CA, FL and PA!
30-Day Guarantee!
Note: due to the size of this item it does not qualify for free shipping.
Description
The AGA99CEARSHB is one of the most attractive guitars Alvarez makes.

The idea to create this model was made several years in advance when Alvarez acquired the Acacia. The wood was then naturally seasoned for three years before they prepared it for production.

When you have special wood you have to create a special instrument. This guitar sounds lovely. It's bright but not overly so. It has lots of middle and a clear low-end due to its MST1 bracing - allowing the top to generate a lot of vibration.

Most people are more familiar with Koa rather than Acacia, but the fact is they are the same tree. Koa is an Acacia too but comes from Hawaii, where our Acacia was grown in Taiwan and therefore called Acacia Confusa, rather than Acacia Koa. This wood is also referred to as Formosan Koa, Formosa being the old name for Taiwan.