Lanikai LUTU-21T Tenor Ukulele
Model #LUTU21T
Free Shipping Over $99 Lower 48 States*
One Day Delivery to PA and FL!
No Tax Outside CA, FL and PA!
30-Day Guarantee!
Shipping Note: Due to size and/or weight specifications, there is an additional shipping fee of that will be added during checkout.
Shipping Note: Due to limited availability of this product, there is an additional shipping fee of that will be added during checkout.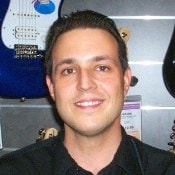 Description
Lanikai has been working on a solution for the last 3 years for a problem that has plagued all ukuleles. Have you ever tuned up your ukulele and played one chord in tune then switch to another chord and it plays out of tune? The strings are stretched and the open strings are in tune, but for some reason that second chord plays out of tune… Well my friends that is what is called poor intonation!
There are many issues that cause poor intonation and TunaUke Technology solves them all. With this technology they have achieved over a 90% improvement! For the first time ever in the history of the instrument you can overcome all the obstacles and have a ukulele that plays open chords in tune all the way up the neck.
The first is the Compensated Nut: Between the four strings the differences in string width and tension are substantial. By compensating the distance between the first fret and the nut we are able to make open chords sound as smooth as silk.
The second is the Movable Saddle: Traditional straight saddles on a ukulele or any other fretted instrument are detrimental to good intonation. With nylon strings even "compensated saddles" are a complete fallacy. The issue is that nylon strings are by their nature, inconstant. After much testing we found the only way to improve on this is to create movable saddle technology to allow the player to adjust the amount of compensation for each string. No tools are required and adjusting the intonation is as easy as pouring milk on cereal.
Specifications:
Size: Tenor
Scale Length: 17.25"
Width at Nut: 37mm
Nut Material: Glass Impregnated PPS
Top: Mahogany
Back/Sides: Mahogany
Top and Back Binding: N/A
Machines: Chrome Diecast with Black Buttons
Neck: Mahogany
Fretboard: Rosewood
Fretboard Inlay: Dot on 5,7,10,12
Bridge: Rosewood
Saddle Material: Glass Impregnated PPS
Neck/Body Joined: 14th Fret
# of Frets: 18