How to Set Up a Digital Piano Lab for Your School
Let's discuss the main components of a keyboard lab.
You will need to choose the keyboard that will work best for your students. If the budget allows, an 88-note, weighted-key digital piano is preferred due to the "piano like" touch and sound. If space [or budget] is an issue then the smaller keyboards will still work great and are available in either 61 or 76 keys.

Next is the base station known as an LC4. The LC4 Base comes with everything needed to connect the keyboards for 8 students and 1 teacher (9 total stations). This includes all the headsets, cables, I/O boxes, Hub and Control Unit to get the lab up and running fast. This is the nerve center where the teacher controls which keyboards are playing. Using a system of headsets with attached mics, it's as if each student is isolated in their own virtual practice room, ideal for private practice or one-on-one instruction with a teacher. But with the touch of a button on the LC4 the practice room walls are instantly removed for group study, teacher-only broadcasts, or "all-together-now" ensemble performances. Teachers even have a powerful MUTE button which will disable the students' instruments when it's time to pay attention.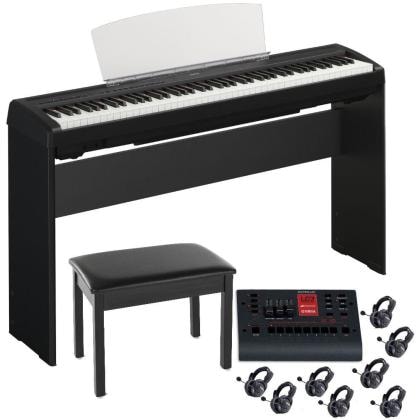 If you need to set up more than 8 student stations, then all you need is the additional keyboards and an LC4 Expansion. Each expansion comes with everything needed to add 8 more students to the LC4 Base. You will need one expansion for each group of 8 students that you want to add to the Base. (up to a maximum of 48 students). The expansion includes all of the necessary cables as well as additional headsets to easily expand your piano lab. You can add this Expansion from the start or add additional expansions as the class size grows over the years.
The other 2 main items you will need depending on the design of your classroom are keyboard stands and benches. Depending on your budget, anything from basic stands and benches up to deluxe versions are available.
We offer many of our most popular packages as ready to go bundles but if you don't see a perfect fit for your classroom, we also specialize in putting together complete lab packages specifically with your needs in mind.
Here is a list of pre-configured piano labs to suit many different budgets.
Why Buy a Piano Lab from MusiciansBuy?
MusiciansBuy is the nation's best, most experienced choice for digital piano labs. Our company has been in business for over 40 years and we have served school markets all across the country.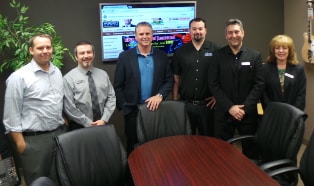 Our services:
Satisfaction Guarantee - We guarantee your satisfaction. If you are not happy for any reason, we'll make it right.
FREE Unlimited Technical Support from our trained School Lab technicians.
We sell only the best brand names in school piano lab equipment
We offer a low price guarantee and educator discounts (where applicable).
Equipment is delivered directly to your school and ready to be setup.
Our trained associates can answer any questions you have about the setup and installation of your school lab system.
We offer piano labs in many different budgets and price ranges.
Contact us today for your free consultation! 877-778-7845